The Plain English Attorney Blog
Far too many attorneys overcomplicate things, making topics convoluted and difficult to understand to the average person. This blog is committed to explaining legal planning topics in an easy to understand format, in plain English. Enjoy the blogs, and please let us know if there is a topic you would like covered.
Sign up for Our Newsletter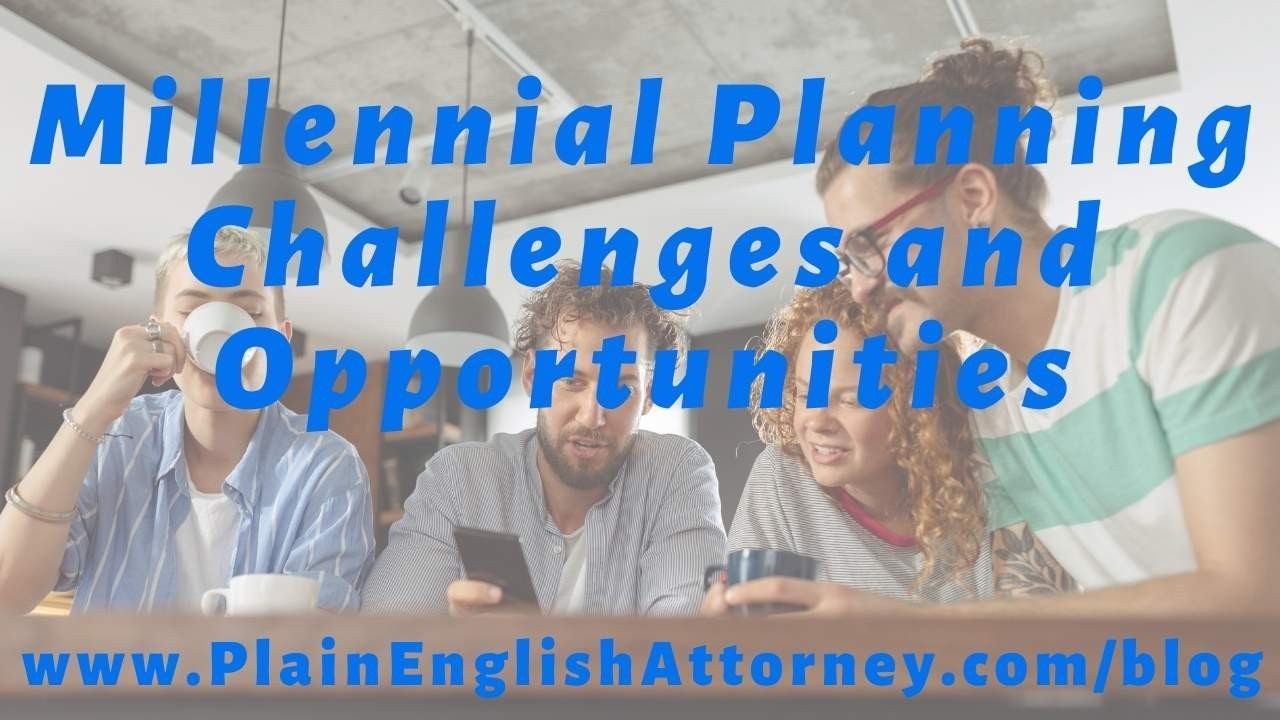 Millennial Planning Challenges and Opportunities
Jun 20, 2022
Millennials have unique challenges that Boomers and Gen X have not had to face. These challenges include financial, legal, and family problems including estate planning issues probably unthought of by Boomers and the generations before them. The checklist includes:
Having forgone college,...
Continue Reading...